BOX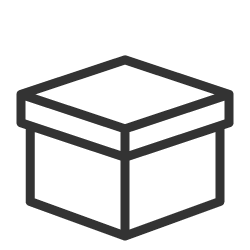 Not every box is the same. All of you know the usual ones, but if you think about it for a while, you surely recall a beautiful watch box, telephone box or gift box.
There are many variants and the use of boxes has no limits. From the storage of documents, printed matters over products to plays. The boxes can hold almost all our life.
Let us create the unforgettable ones together.
1A. One-piece-box
A simple box for carrying, storage etc. as you know it.
1B. Two-piece-box
Body of box with cover. Create boxes according to your ideas, we will help you to perfect them.
1C. Three-piece-box
Box with the middle part, "neck" and the cover enables various colour combinations; although the concept is clear, these combinations may be imaginative.
1D. More-piece-box
Do you have a special need, form, more parts of packaging? Our range of products includes a box with the middle part, "neck", cover and many other possibilities of separation and attachments.
Are you clear what you need? Let us go to the non-binding order:
Or call for our advice
If you are not completely sure, simply call us and we think everything up together.
Call or write us and we respond.