Limited series of attractive book | Holzhausen Druck GmbH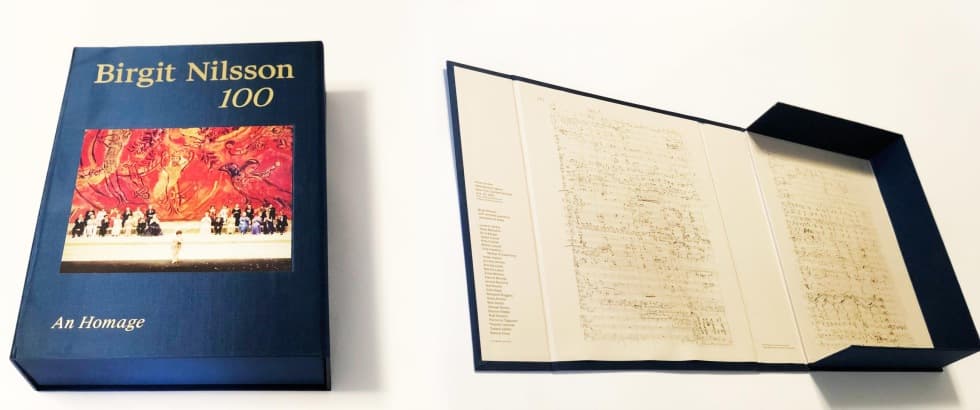 Our foreign client Holzhausen Druck GmbH from Austria addressed us with the requirement on the production of packaging for the limited series of the attractive book about Swedish singer Birgit Nilsson to the hundredth anniversary of her birth in 2018.
The product consisted in total of 4-piece-plates and magazine file for inserting a book. The plates as well as the magazine file were coated internally with an offset paper with facsimile of the musical notation of Richard Wagner for "Tristan and Isolde". The external coating is the dark-blue silk with the application of hot stamping with the debossed area for the location of the colour photograph from the Metropolitan Opera in New York. The magazine file as well as the plates are sealed and the lock consist of two pairs of the internally coated magnets.
The material is the grey-grey cardboard and the offset print. The coating made of Japanese silk is interesting. This exclusively manual work is manufactured in limited series.